12/4/2013



Our eyes opened wide, dancing in delight, we snuck between trees, to have a closer look.

It was a magical snowscape created by fulpgirls. Making this player todays snowscape winner!

Earning this player a FESTIVE TROPHY for their profile and a FREE ACCOUNT UPGRADE! Congrats!

*Remember to sign up here DAILY, in the winner update for your chance to win tomorrow, as you never know when we may be dashing through the snow and visit your snowscape!




---

up-to-date blogs will apply for this.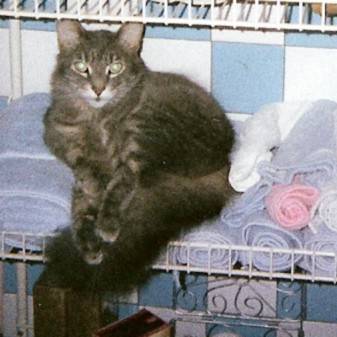 This week, the award goes to Murray, who had a seizure and was scared!
For having an up-to-date blog with cute pictures, they have earned their owner map239 a free account upgrade!

Make sure you don't forget to put your real life pets images in the Pet Zone, keep your blogs updated and add blogs to your new pet uploads!

Who knows, they might win the next Pet Zone contest.




12/3/2013


Dr_Dismal
Dr_Dismal
Dr_Dismal
Dr_Dismal
Dr_Dismal

If you want to be a winner next time, check out the Luck of the Draw - Available at the House of Luck in Badgeria!




---

misty-dreamer for this weeks aquarium contest winner! ....Congrats!

•Remember, make sure you feed and care for your fish and if you want a chance to win next week, then don't forget to sign up HERE!

****NOTE: To sign up, you DO need to have an actual aquarium that is active and decorated (with fish & decor).




---






12/2/2013



So if there is something you are seeking, keep a very close eye on both places. Enjoy!




---


misty-dreamer
ginger2456
dw913z
misty-dreamer
CarnalSnail

If you want to be a winner next time, check out the Luck of the Draw - Available at the House of Luck in Badgeria!




---

4863

There were NO winners.

If you want to be a winner next time, check out the Mega Money Madness under the GAMES icon.




---
Welcome to the Action Team's - Festivus of the Doll Dressup event!
For this event, all you need to do is dress up your profile character in a Winter or Festivus theme!
There will be a couple of categories you can choose from to enter this year, to have some variety, and you are free to pick and choose which one you would prefer to enter!
When you pmail Geltii to enter your Profile Character, you will need to state which categories you are interested in.

---
Welcome to the Action Team's - Do you Know event!
This game will test your knowledge of different items found on Powerpets. All of the answers to the questions can be found in each of the item descriptions. Some questions tell you which item you need to look up, but most just give you clues. Your task is to ANSWER the QUESTIONS by figuring out the correct items. Once you have completed this, pmail your answers to winnipeg.


Here is an example:

Question: How is the medicine used to kill heartworms given?

Item Description for Immiticide:
Immiticide is given by injection to kill heartworms. This should only be used under medical supervision.

Answer: By injection

---
Welcome to the Action Team's – Animal Acrostic event!
Its time to be creative! An acrostic is a series of words or sentences in which the initial letters spell a word or phrase.

Example: EMU

Elegant Motion Unified (words)


Example: EMU

Exquisite bird endemic to Australia
Main feathers and aftershafts are its natural avian paraphernalia
Unclear taxonomic etymology shrouded in perpetual mystery

(phrases)

---
Welcome to the Action Team's – Lucky Number event!
There is a secret number worth a lot of points, and in order to get these points, all you have to do is guess what this number is!
And just to make things even better, even if you don't get the exact number, you can still win some points if your guess was close enough!

---
Welcome to the Action Team's - Silly Sentences event!
Below are 10 silly sentences. Each sentence when solved will reveal an item on PowerPets.

EXAMPLE

Clue: Blue and orange bird cuddles with smart feline; all smiles.
Answer: Hugging Educat Kyla

---
Welcome to the Action Team's - Caption Contest event!
An image is posted, and with that image you will need to think up a funny caption that matches that image, and send it to ImHisAndHesMine before 11:59PM PowerPets Time on Friday, 6th December!
The 3 Captions that I think fit the image best will win 20 AT Points each :) (Points are DOUBLED due to Festivus Celebrations!)






12/1/2013


First Place Card Player: PrincessComplex
Runner Up Card Player: takman2k

If you want to be a winner, play the card games bonus games!



Dicey Mice Badges



Dicey Mice Diamond Badge: TroubleTL

Dicey Mice Titanium Badge: Rubeka

Dicey Mice Leather Badge: sassylmd



Mini Match Badges



Mini Match Diamond Badge: Demolisher_Boy

Mini Match Titanium Badge: goodwitchev64

Mini Match Leather Badge: -Simmy-



Crash Extreme Badges



Crash Extreme Diamond Badge: Aria_Riddlack

Crash Extreme Titanium Badge: Hippiebunny

Crash Extreme Leather Badge: Smilkey



Sugar Rush Badges



Sugar Rush Diamond Badge: Undead_Beanhead

Sugar Rush Titanium Badge: Warren_Mears

Sugar Rush Leather Badge: fifercats



Mini Bubbles Badges



Mini Bubbles Diamond Badge: steenbokker

Mini Bubbles Titanium Badge: catlegs

Mini Bubbles Leather Badge: SC






---

December 4th, but will require a daily sign up of your username and a completed snowscape. First day sign-ups go in this update.

After the first winner has been chosen, the sign-up each day will take place in the Daily Winner Update and you can only win once, so it is fair for all who enter, to have a chance to be chosen.
Prize per winner will be a Festive Trophy for your profile and a Free Account Upgrade!.

Let`s get those snowscapes started and have fun!

•Also do not forget to activate your Festivus Tree (located on your profile) and enjoy decorating players trees by giving them a present to open starting Decmber 25th!




---
Congratulations goes to the below 10 people who have won themselves 6 Redemption Points each. :)
Every week, players will get a chance of winning between 3 and 5 Redemption Points (3 Points - Below 50 Players Entered, 5 Points - Above 50 Players Entered, 5 Points - Above 75 Players will be rewarded to 10 Players!) just by reading and then commenting in the article's comment section.

---
Welcome to the Action Team's - Games Portal event!
Keep your eye on the Beginner's Board, because this week your Action Team hosts will have the option to run any of the following games at any time:

- Keno
- Tell Me the Rule
- Chocolate Run
- What's Your Guess?
- Unbreakable Doors
- Yahtzee House
- Survivor!
- Pirate Wars Card Game
- Dicey Mice Tournament
- Lucky Number Board Style


**All Points will be DOUBLED for the month of December to celebrate Festivus!** :)


Please note that it is up to each host which games to host and how many, so you may not see every game on this list hosted. The rules for each game (including how many points can be won) will be included in the initial post on the Beginner's Board when the game is hosted.
If there are any games that you would like to be added to the list then please contact an Action Team member!
Good luck! :)
Geltii | ImHisAndHesMine | SeptemberJoy | steenbokker | SugarLily | Warren_Mears | winnipeg
---
The Action Team's schedule for the week of Sunday, 1st December to Saturday, 7th December is now complete! Make sure to keep time available on your calendars so you can participate. Details for each event will be posted shortly before the actual events. Signup and participation details will be told to you by the actual team members when the events are due to start. :)
For the month of December, all AT Points will be DOUBLED!

---



Labrador City: Ragdoll_Stuffy
Kuvasz City: Auryona
Pony City: AngelxOxBabiie
Collie City: gumbibear
Sheepdog City: Yulwyn
Dolphin City: PP_Judge
Wolfox City: lenakinsey
Eagle City: Lukies
Gecko City: Heavenly_Melody
Polar City: clair1231489
Somali City: Cyn7

Good luck to you and thanks to last month's mayors.




11/30/2013


You have been rewarded with a POWEX trophy!

Will you be the next POWEX Mogul? Earn the most profit by next Saturday at 3 PM PP Time, and you can show other Powerpets players what you are made of.




---



Tomorrow we will be in our last month of the year. Last month of the year means really fun stuff for you. Festivus has already started so we hope you all set up your trees and give lots of gifts to your fellow players. We will be starting Snowscapes tomorrow so make sure you keep an eye on small updates and submit your snowscape daily. Winners will receive a trophy and a free membership.

Now, for the best part of December, Winterroo comes back! Each day you can visit the Lil Roo's igloo and collect a cool prize. A special thanks to CarnalSnail who drew the rocking horses. Good luck to everyone.










If you visit Padam's Shack he will give you a favorite treat of his. They are pretty disgusting, however, free stuff is always a good thing!

The Christmas giftpack for December will be available soon. We hope you love the new items. As always, we thank everyone who purchase giftpacks and supports Powerpets.

Locker Wars: During the month of December we will have a lot of lockers available for bidding on. On December 24, 25 and 26 there will be lockers available every hour. Each of these lockers will contain at least 1-3 unbuyable items. Be careful what you bid on! We hope you've saved some Powerbucks and are ready to dive in there. Whoever has the most PBs can own the most lockers. Are you ready?

If you live in a PF Town and you have not yet voted for your mayor, today is the last day to do so.

On the 1st of each month, we will be selecting the Stuffy of the Month contest winners. For every 100 credits purchased in the Upgrade Center, a ticket will be entered in the random draw.




The Eurobank will be handing out its interest tonight. If you want to be eligible for the December interest rates, you need to deposit your money now.

On the 17th of each month we will be holding our monthly FREE BINGO day. As a thank you for playing Powerpets, everyone will be receiving 6 free tickets for every game. Come on out and play a few games and try your luck at winning some mega jackpots!




On the 9th of each month the staff will be hosting a 500,000 Dicey Mice Staff Challenge during the day and evening. If you can beat the staff in a challenge, you will win a prize. One prize per player, however, you can sign up as many times as you wish. As long as you have the powerbucks, we are willing to take them from you.







On the 25th of each month we will be holding our Monthly Scavenger Hunt. Get those thinking caps on and try your luck at winning an investigator stuffy.




Our Lipstick project is still moving along. Special thanks to Auryona who is now helping to speed things up. Make sure to give your input on the Lipstick forum as progress is made.

We hope you had fun last month and that you'll all stick around for December!





---
Here are some Fun Facts about the Stoat!
The stoat (Mustela erminea), also known as the short-tailed weasel, is a species of Mustelidae native to Eurasia and North America, distinguished from the least weasel by its larger size and longer tail with a prominent black tip. The name ermine is often but not always used for the animal in its pure white winter coat, or the fur thereof. Since the late 19th century, stoats have been introduced to New Zealand to control rabbits, but have had a devastating effect on native bird populations. It is classed by the IUCN as Least Concern, due to its wide circumpolar distribution, and because it does not face any significant threat to its survival. It is nominated among the 100 "world's worst invasive species".






11/29/2013


Jacqui
agatha10
Jacqui
genie3c
Lanasi

If you want to be a winner next time, check out the Luck of the Draw - Available at the House of Luck in Badgeria!




---