2/12/2010


mickyz
-Sandwich-
deimute888
CrimsonBeauty
Love2Live
flo03
Tiggerlilly
GoofyMama
stintsukas
miss_sparklz

They were randomly selected out of all the correct entries and have a received a vault code for Cooktop With Oven

To participate in the new Miles Magic Box, head over to Badgeria and visit Miles! All you have to do is figure out what items Miles is describing in the three hints he gives.




---









2/11/2010



So go ahead, get shopping for that Wedding dress, along with matching gloves, veil, shoes and choker.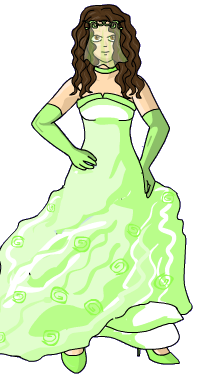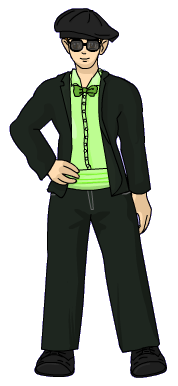 For the guys we have a stylish tuxedo made up of pants, a nice shirt, a bowtie and a choice of a vest or jacket with cummerbund.




---

Dog Catcher! In addition to being fun and earning you PowerBucks, each time you score 200 or more points a penny will be donated to help real animals! Do you love the game? Are you excited to help Save a Stray?

Visit the Poll Booth to let us know!




---


Thanks to the increase of our art team, we've been able to set up "themes". Everyone remembers our first one, the bad storm in Noorvik, which came with a custom fundraiser for the rebuild and free pickup area. Overall it was well received. The largest part of this theme was a complete rebuild of nearly every area in Noorvik, featuring a better and more competitive restock system for several of the Noorvik shops. As we are putting the final touches on the Blind Silent Auctions, this theme is coming to a close.




Near the end of January, the Wedding Theme was started as Gekkie and Ratti decided it may be time to tie the knot. We're currently halfway into the theme. A lot will still be happening.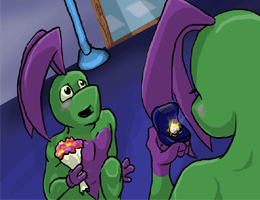 Each of our future themes will include many items such as stuffies, toys, apparel, food, environments, a storyline and much more. The goal is to keep all areas of Powerpets active. Something which has been tough to do in the past.

Another five themes are planned for this year. You won't want to miss it and get left behind.

Let's have a look at what is in the works right now.




Blind Silent Auctions is almost ready for testing. This time it'll work on a new system that allows you to offer on all of tomorrow's boxes instead of having a half hour time limit for your bids. This will allow players of all time zones to participate in offers on any BSA box.




The Apparel Outlet will be retiring many of the clothing items which are no longer selling well to make room for some great new stuff like toe socks and painters shirts.




The idea behind themes is to try and make things easier for our translating team to have language specific versions of updates ready before they are released so all languages can be updated simultaneously. As the Dutch item translation is progressing well, we'll be adjusting many of the different areas on Powerpets to show item names from the translated databases. We're aiming to have fully translated versions of Powerpets in Dutch and French available before the summer holidays. For those of you who have offered to help with translation to other languages, please stay tuned. We need to work out the kinks first with the current languages before taking on more.

The login box on the home page will receive an upgrade as the alternate login page becomes deprecated.




Since some players have had trouble locating an Ultimate Game Card to use in the Upgrade Center, we have inked a deal with another game card provider and are currently working on the integration process. More information about that will come later this month.




This year, we'll also be introducing more ways for us to work with shelters. A good example of this is the new Dog Catcher game that was released to raise funds for Harney County Save a Stray. Currently the fundraiser is over $30. Remember, all you need to do is score 200 or more points on Dog Catcher to add a penny to the pot.

Expect to see more creative ways in which we will support shelters this year.




---

1875

There were NO winners.

If you want to be a winner next time, check out the Mega Money Madness under the GAMES icon.




2/10/2010



I called Herman and Miles and asked them to be my groomsmen, and to make plans to get our tuxedos. I could hear Ratti on her phone at one point talking to Kyla and asking her to be her bridesmaid. It's sounds like she was happy too, since I could hear the scream from across the table.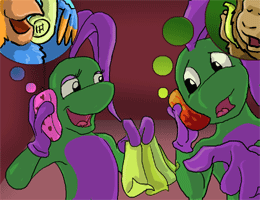 And then there's the table... It's covered! I can't see it anymore. It has fabric swatches for the table cloths, china patterns for the dishes, magazines, books, papers, everything. Sometimes I can't wait until the wedding is over just so the mess will be gone. We haven't even found a place to hold the reception yet! Until we do, we can't set a date either...

At least Ratti looks so happy.




---



This week, the award goes to Dizzy, the domestic Moggy cat who needs a bigger bed. Check out their blogs to find out what they have been up to!
For having an up-to-date blog with cute pictures, they have earned their owner Dr_Dismal a free account upgrade!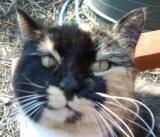 Make sure you don't forget to put your real life pets in the Pet Zone!
Who knows, they might win the next Pet Zone contest.




---


-RazzleDazzle-
-RazzleDazzle-
-RazzleDazzle-
powerpet23
catlady167

If you want to be a winner next time, check out the Luck of the Draw - Available at the House of Luck in Badgeria!




2/9/2010


christyb2852
Pyroz
Gramoo
ditzymae
munchner
Twilyght
i_luv_MCR
kerigabie
k8k
AniAddict

They were randomly selected out of all the correct entries and have a received a vault code for Bunny Pinata

To participate in the new Miles Magic Box, head over to Badgeria and visit Miles! All you have to do is figure out what items Miles is describing in the three hints he gives.




---



Play the Chipmunk game every day. Just two clicks for a free item.

You can still collect free stuff from the PEMA junkpile in Noorvik. It won't last much longer as the pile is shrinking quickly.

If you're sending out Valentine cards to those people special to you, remember to check out the Xiang Post Office. Some cool new cards have been added just for this occasion.

There is still some time left to submit your entry for our Wedding Art Contest and some excellent prizes are up for grabs.

There's just over four weeks left to participate in the Save a Stray fundraiser by scoring 200 or more in the Dog Catcher game. We're now over $15 and need to get to $500!






---



The Player Assistant board is a great way of getting information regarding the site quickly and efficiently. Feel free to use it if you have questions and our Assistants will try to help you.

Please remember, these assistants are volunteers. Don't abuse them :-p

Congratulations to -AC-, ImaginationThat, _Miss_Star_ and Christyb2852.




---



For January, two long time players have won. First up was Zara. Zara has REALLY long hair. We'd love to see a picture of her touching one of those static balls. We bet she can audition for X-Men. Zara never goes anywhere without her cup of coffee, loves gardening, her Koi ponds and her Schnauzers.




Next up is Cynthiadcc. Her two gray cats are her best friends. But not to worry, she's not the strange lady down the road. In fact, her job is to make chocolates. She's also in college, but we're not certain what for. After all, making chocolates already is the best job in the world.

Thanks ladies for supporting Powerpets, and enjoy your very own stuffies!




2/8/2010

Sleigh Slots jackpot winners!

MommyChef - 349,000
Steffie19 - 97,000

Way to go!




---




---



Every time you score 200 or more, a penny will be put in the donation jar for Harney County Save a Stray so they can feed and provide medical care and transportation for all the strays they're taking in.

Remember, you're not limited to 5 games per day to build up pennies. You can collect as many pennies as you want every day until March 10th. If you can't beat the game, you can still help out by referring your friends to come and play - We're positive they won't mind helping out a bunch of stray dogs!
You can also kick in by making a monetary donation directly to HCSAS on their website.
If you live in Oregon, perhaps you can apply to foster or adopt one of the rescued strays.

We are now mentioned on HCSAS' website.

Find the Dog Catcher game in the ACTION area of the Games List.

Good luck everyone!




---





---

Upgrade Center has been released.
This month, it's a beautiful and sparkly Gold Kuvasz Statue.

Thanks to everyone for supporting Powerpets!




---

6862

There were NO winners.

If you want to be a winner next time, check out the Mega Money Madness under the GAMES icon.




2/7/2010


First Place Card Player: windmouse
Runner Up Card Player: -Aaron-

If you want to be a winner, play the card games bonus games!




---



In Eastern Oregon, Princeton, lies a farm where a couple was hoarding dogs. Hundreds of dogs were on the property, many in small pens or in large empty drums. Barely enough protection to keep them alive through the winter. They were fed cow carcass remains and sometimes forced to live in their own waste.

Several rescue organizations have already taken in over 100 of the dogs. But there is a problem. The remaining dogs on the property are very hard to catch since they haven't been socialized, and they are now wandering onto neighboring farms, harassing livestock.

Harney County Save a Stray is working hard to try and catch the remaining dogs. Time is running out. Local farmers are expecting baby calves to be born mid-march. The stray dogs would be able to harm these young cows. Farmers won't wait forever to take matters into their own hands and protect their livestock by whatever means necessary.

Like most of the local shelters in that Oregon area who have been helping out, Save a Stray is overloaded with the sudden influx of new friends.

To read the entire story, click here.

To help with transportation costs, food and medical supplies and exams, Powerpets is organizing a unique fundraiser. The past few days we have worked hard on our brand new game, Dog Catcher, found in the Action area of the games list.

Your task is simple. When you play the game, catch as many dogs as you can. Avoid bumping into the cows or the electric fence though! Every time someone scores 200 or more points, Powerpets will donate a penny to Save a Stray*.




So head on over, play Dog Catcher and earn cash for this animal rescue! Don't forget to tell your friends. Below is an email or text message you can send them.

*Total donation will be made to Save a Stray, up to $500, on March 11th. Dog Catcher fundraiser will end on March 10th.



******

To invite your friends, send them this message or one in your own words:
Powerpets is holding a fundraiser for Harney County Save a Stray who are rescuing tons of neglected dogs from a property in Princeton, Oregon. These dogs were kept without proper food or shelter, on short chains or small enclosed areas.

All you need to do to help with this fundraiser is create a free account on http://www.powerpets.com/ and play the new game, Dog Catcher. Let me know your username, mine is _______


******






---



We're running a month-long draw for some fantastic prizes including 50 power credits for the most wins, Power Temple Tokens, Evo Eggs and other cool items. To be eligible you will need to send your wins to AngeloSolitario.

Remember to watch the beginner board for solitary game incentives throughout the day. The 8pm bingo is a 50 credit game to the first winner listed, regardless of signing up. Hope to see you supporting Somali City!




2/6/2010



Our next stop was the jewelry store. I found a great ring for Gekkie.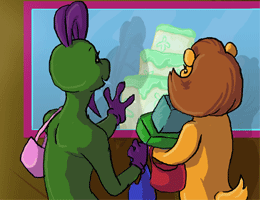 At this point I needed to rest for a few. We decided to grab a quick coffee at the Hydration Station and rest our feet. Ahhhh... that felt good.

I figured this was a good time to ask Nora if she would be my maid of honor. She agreed and we both jumped up and hugged each other. After finishing our coffee we decided it was time to find the perfect dress for me. We went over to the Apparel Outlet. I tried on so many wedding dresses. I lost count at 40 dresses. Finally I found the perfect dress, and the staff there took the measurements to make sure it fit me perfectly. I am going to look so pretty on my special day.

This is going to be the best wedding ever!




---










---


booyaa
Cupcake
DaddyBug
darkness09
Dashon

If you want to be a winner next time, check out the Luck of the Draw - Available at the House of Luck in Badgeria!