11/28/2014

3256
Congratulations to the following player for winning the $188170 PB Jackpot

Zuleeka

If you want to be a winner next time, check out the Mega Money Madness under the GAMES icon.




11/27/2014



So as the elves continue to make their toys for kids all around the world, and Santa puts on his winter weight so he won't freeze to death while flying at near light speed around the globe, you can already pick up some of these cool reindeer stuffies to place in your snowscapes.

Let's hope you can get the entire collection!






---

May and RebaRoozle.




You can purchase their stuffies at the Upgrade Center.

For every $10 worth of credits purchased, a ticket will be entered into a random draw. Two winners are picked from this draw every month.




11/26/2014

up-to-date blogs will apply for this.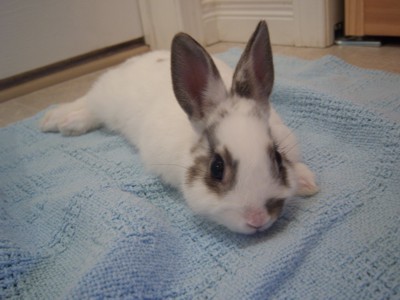 This week, the award goes to Twixy, who certainly knows how to get her owners attention.
For having an up-to-date blog with cute pictures, they have earned their owner MCR a free account upgrade!

Make sure you don't forget to put your real life pets images in the Pet Zone and ADD BLOGS to your NEW pet uploaded images, so you have a chance to win!

Who knows, they might win the next weekly Pet Zone contest.




---


steenbokker, SC, QueenFlower, -Twixy-, d4rk_saga, RedMist, ralmap, michelle2244, skylar1, SugarLily, Storm_Rider, Caleby, -Marielle-, Malorta, Bagelness, Suzanne38, ginagonzalez, ashley567, LegallyBelle, Pwink_n_Squeaks, booyaa, NoneLuvLikeThey, winnipeg, fulpgirls, fifercats, Pirouette, Dragonflower, Star_Actress22, fireheartone, blueeyes, Kathrina, Cindermella, traxxgirl, bellcatsmeow, lizzylou, kilrothi, mickyz, Snowprincess, -Chris-, christyb2852, Geltii, PrincessTracy, PameLily-Gracy, SweetFire, TheMetal, lenakinsey, mikeyjaycat,
They were randomly selected out of the 47 correct entries and have a received a vault code for Investigator Russell Stuffy


The correct answer was: Mandu


Play the Scavenger Hunt on the 25th day of every month!




---






11/25/2014

Perth for this weeks aquarium contest winner! ....Congrats!

•Remember, make sure you feed and care for your fish and if you want a chance to win next week, then don't forget to sign up HERE!

****NOTE: To sign up, you DO need to have an actual aquarium that is active and decorated (with fish & decor).




---



How to play:
The Area Clue will give you a small hint to the area we are looking for. The sentence can be found on the page the area clue leads you to if you want to double check.
Write down the letter that is indicated (ex. Word 3, letter 2)
Now unscramble all the letters to find the word we are looking for.
You have until Wednesday, November 26, 2014 to enter your answer.
Start My Scavenger Hunt


Note: You can discuss clues and hints on the forums if you wish. Just remember, the more you talk about it, the less chance you can win as we will pick 200 random winners from all the correct submissions.
If you are one of the lucky recipients, you will receive a vault code for a brand new Investigator Stuffy

Good luck everyone!




11/24/2014



Sign ups are from now until Noon PP Time on the 12th December, PMAIL steenbokker with your name if you are wanting to take part.

The name of the player the signees are to gift will be sent out on the 14th or 15th and you will have from then until the 25th December to buy the gift(s) you are wanting to send and set a giftswap up, with the comment "Happy Holidays from your Secret Santa".

The suggested gifting limit is 50,000 PB's to allow everyone who wants to take part, but if you chose to spend more please be aware that the person buying for you may follow the guided amount.

If anyone gets a name change after they have signed up, please pmail steenbokker with the new name or you will be excluded from the rest of the event. (she won't have time to go searching for you)

Please Note: Secret Santa is only open to those with access to pmail, due to the nature of the event.

Please make sure steenbokker has access to your pmail (meaning she has to be able to send you a pmail), if she cannot contact you, you won't be able to take part in the event. If you have any questions just PMAIL steenbokker.




---


Hitkid
Melusina
john
Hitkid
lightingblue

If you want to be a winner next time, check out the Luck of the Draw - Available at the House of Luck in Badgeria!




---

8768

There were NO winners.

If you want to be a winner next time, check out the Mega Money Madness under the GAMES icon.




---



You may have noticed the Festivus Tree and Snowscape links in your user profile. Good news! You can now already open up your festivus trees and start handing out and receiving presents.
In a few short days, you'll be able to start working on your snowscapes.

Are you ready for this festive season?




---
Welcome to the Action Team's - Do you Know event!
This game will test your knowledge of different items found on Powerpets. All of the answers to the questions can be found in each of the item descriptions. Some questions tell you which item you need to look up, but most just give you clues. Your task is to ANSWER the QUESTIONS by figuring out the correct items. Once you have completed this, pmail your answers to Warren_Mears.


Here is an example:

Question: How is the medicine used to kill heartworms given?

Item Description for Immiticide:
Immiticide is given by injection to kill heartworms. This should only be used under medical supervision.

Answer: By injection

---
Welcome to the Action Team's – What's Missing? event!
Can you put the vowels and spaces back into the following phrases that are found somewhere on the Powerpets site?
1. rrsrchrsdtrmndthtthgrnwstsmnlycmprsdfprtnmxtrwhchmghtbbnfclfryrpts.
2) H'llpckrndmgmtplyndtrytt.
3) t'sntqtcrtnthtthllgtrh'scrryngwthhmsfrndly.
Pmail your completed phrases to steenbokker in ONE Pmail by 11.59PM PP Time on Saturday, 29th November.
REMINDER - Do NOT post the Answers in this Update!
Each Completed Phrase (if it is correct) is worth 10 AT Points, so you can win up to 30 AT Points for this event!
Good luck!
-Chris- | Ancalagon | LegallyBelle | steenbokker | Warren_Mears
---
Welcome to the Action Team's – Lucky Number event!
There is a secret number worth a lot of points, and in order to get these points, all you have to do is guess what this number is!
And just to make things even better, even if you don't get the exact number, you can still win some points if your guess was close enough!

---
Welcome to the Action Team's – Lucky Animal event!
There is a secret animal worth a lot of points, and in order to get these points, all you have to do is guess what this animal is from the provided image below!
** NEW ** On random weeks, the AT Zoo Director may decide to pick a special 2nd Bonus Animal for an even better chance at winning!






11/23/2014


First Place Card Player: michelle2244
Runner Up Card Player: Udder

If you want to be a winner, play the card games bonus games!



Dicey Mice Badges



Dicey Mice Diamond Badge: May

Dicey Mice Titanium Badge: Princesse

Dicey Mice Leather Badge: SugarLily



Mini Match Badges



Mini Match Diamond Badge: JayTheMan

Mini Match Titanium Badge: goodwitchev64

Mini Match Leather Badge: May



Crash Extreme Badges



Crash Extreme Diamond Badge: Aria_Riddlack

Crash Extreme Titanium Badge: SweetFire

Crash Extreme Leather Badge: dreamweaver2



Sugar Rush Badges



Sugar Rush Diamond Badge: Warren_Mears

Sugar Rush Titanium Badge: PameLily-Gracy

Sugar Rush Leather Badge: SummerMaple



Mini Bubbles Badges



Mini Bubbles Diamond Badge: TheMetal

Mini Bubbles Titanium Badge: Abbyss

Mini Bubbles Leather Badge: pelletier333






---
Congratulations goes to the below 5 people who have won themselves 3 Redemption Points each. :)
Every week, players will get a chance of winning between 3 and 5 Redemption Points (3 Points - Below 50 Players Entered, 5 Points - Above 50 Players Entered, 5 Points - Above 75 Players will be rewarded to 10 Players!) just by reading and then commenting in the article's comment section.

---
Welcome to the Action Team's - Games Portal event!
Keep your eye on the Beginner's Board, because this week your Action Team hosts will have the option to run any of the following games at any time:

- Chocolate Run
- Dicey Mice Tournament
- Keno
- Lucky Animal Board Style
- Lucky Number Board Style
- Pirate Wars Card Game
- Survivor!
- Tell Me the Rule
- Unbreakable Doors
- What's Your Guess?
- Yahtzee House


Please note that it is up to each host which games to host and how many, so you may not see every game on this list hosted. The rules for each game (including how many points can be won) will be included in the initial post on the Beginner's Board when the game is hosted.
If there are any games that you would like to be added to the list then please contact an Action Team member!
Good luck! :)
-Chris- | Ancalagon | LegallyBelle | steenbokker | Warren_Mears
---
The Action Team's schedule for the week of Sunday, 23rd November to Saturday, 29th November is now complete! Make sure to keep time available on your calendars so you can participate. Details for each event will be posted shortly before the actual events. Signup and participation details will be told to you by the actual team members when the events are due to start. :)






11/22/2014


You have been rewarded with a POWEX trophy!

Will you be the next POWEX Mogul? Earn the most profit by next Saturday at 3 PM PP Time, and you can show other Powerpets players what you are made of.




---
Here are some Fun Facts about the Little Penguin!
The Little penguin (Eudyptula minor) is the smallest species of penguin. It grows to an average of 33 cm (13 in) in height and 43 cm (17 in) in length, though specific measurements vary by subspecies. It is found on the coastlines of southern Australia and New Zealand, with possible records from Chile. In Australia, they are often called Fairy penguins. In New Zealand, they are more commonly known as Little blue penguins or Blue penguins, owing to their slate-blue plumage. They are also known by their Māori name: kororā;.

---






11/21/2014


rocknroll
fifercats
SilverRose
litnlucy
Dakster

If you want to be a winner next time, check out the Luck of the Draw - Available at the House of Luck in Badgeria!




---



Happy Birthday!